I think that it is so easy to hear a story so many times that we don't see what else God may be trying to tell us through that story. So here it goes. I know that you have heard this story before, but I hope that I put it into a new light today.
Luke 15
11Jesus continued: "There was a man who had two sons. 12The younger one said to his father, 'Father, give me my share of the estate.' So he divided his property between them.
13"Not long after that, the younger son got together all he had, set off for a distant country and there squandered his wealth in wild living. 14After he had spent everything, there was a severe famine in that whole country, and he began to be in need. 15So he went and hired himself out to a citizen of that country, who sent him to his fields to feed pigs. 16He longed to fill his stomach with the pods that the pigs were eating, but no one gave him anything.

17"When he came to his senses, he said, 'How many of my father's hired men have food to spare, and here I am starving to death! 18I will set out and go back to my father and say to him: Father, I have sinned against heaven and against you. 19I am no longer worthy to be called your son; make me like one of your hired men.' 20So he got up and went to his father.
"But while he was still a long way off, his father saw him and was filled with compassion for him; he ran to his son, threw his arms around him and kissed him.

21"The son said to him, 'Father, I have sinned against heaven and against you. I am no longer worthy to be called your son.[b]'

22"But the father said to his servants, 'Quick! Bring the best robe and put it on him. Put a ring on his finger and sandals on his feet. 23Bring the fattened calf and kill it. Let's have a feast and celebrate. 24For this son of mine was dead and is alive again; he was lost and is found.' So they began to celebrate.

25"Meanwhile, the older son was in the field. When he came near the house, he heard music and dancing. 26So he called one of the servants and asked him what was going on. 27'Your brother has come,' he replied, 'and your father has killed the fattened calf because he has him back safe and sound.'

28"The older brother became angry and refused to go in. So his father went out and pleaded with him. 29But he answered his father, 'Look! All these years I've been slaving for you and never disobeyed your orders. Yet you never gave me even a young goat so I could celebrate with my friends. 30But when this son of yours who has squandered your property with prostitutes comes home, you kill the fattened calf for him!'

31" 'My son,' the father said, 'you are always with me, and everything I have is yours. 32But we had to celebrate and be glad, because this brother of yours was dead and is alive again; he was lost and is found.' "
So I don't want to focus on the son that was lost. I think that he gets a lot of focus in this story. I think that Jesus was trying to show us something else in these verses.
So here is this son that went out and did all kinds of disgraceful things. Want to talk about shaming the family! The father and the rest of the family I am sure that they wondered if he was even alive. Those days there weren't cell phones for him to call and check in. So can you grasp the excitement in the father's heart when he saw him coming? I don't know about you, but I would be rejoicing as he was coming up the road.
Well then you got the other son. This guy is a big time no fun. He is the one that no one even wants at a party. This guy loves himself and bases who he is on how wonderful and perfect he is.
How do I know that?
The first thing is he won't even go into the party. He didn't know if his brother was ok for who knows how long, and he is sitting outside while everyone is excited to see he is ok. This guy is just chilling not being a part of fun. Obviously drawing a line between himself and them.
Second when the father asks why he isn't in the party he immediately pulls out how great he has been in the past how he has never done anything wrong. The other son is the one that has done all the wrong things. The second son (party pooper) wants everything to be about him.
Girls listen.....
There is a party going on in life and it is going to happen with or without you. Life is made to be enjoyed. So many times we get so wrapped up in what we are doing, what others are doing, and how we aren't getting what we feel like we should. Get over yourself.
About 6 months ago I had my plate overflowing. I watched others around me busy with what they wanted to do. Busy with there own agendas...I got bitter. I was like am I the only one working for God's kingdom? Here I am working so hard and they are out doing whatever they want....wha wha whah.....I know you know what I am talking about you have done it too....When the Lord spoke to my heart and said "You are doing what you are doing because this is where I called you. You said that you would do it, so why are you complaining?" That shut me up really quick.
I was like the brother sitting pouting on the porch. Here God was working all of these wonderful things all around me, peoples lives being changed, and all I could do is sit on the porch and pout. It isn't all about me everyday. I want to wake up and do whatever I want. Instead I am busy everyday with church stuff. I took for granted that what I was busy doing was that which I was called to do. We have to stop looking at what others are doing and be sure of the call that God placed inside of us and walk with that!
So many times ladies we get into a poor me. We sit around and think of how rough it is for me. How bad things are for me. How others just aren't treating us like we feel as though we should be treated. When all along there is a party going on and God is inviting us in. To come in and enjoy life. All we have to do is leave the porch and enter in!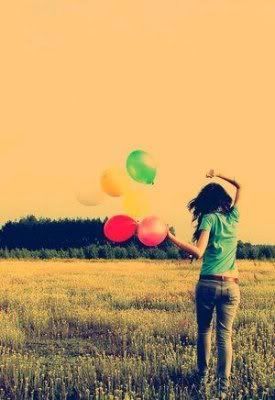 The joy of the Lord is our strength that is what the Bible says. When you loose joy in the things in life is when you loose the zeal for life. Life becomes routine. You just go through the motions. I don't ever want to be like that. I want to enjoy where I am and what I am doing. You need to keep your eyes on God and what He is doing inside of you. Don't look to the right or the left at what He is doing in others.....they don't matter. Just look at you and where you came from and rejoice in that!
God wants your life to be fun no matter what you do. You don't have to be in "the ministry" to be doing God's work. You can be a teacher, store owner, mommy, or a waiter. Whatever you do that is where God has placed you. Make that your platform to make a difference in people. Don't sit around and sulk comparing cards. Put on your party clothes and a little lip gloss and go into the party!